The CanadianSME Small Business Summit 2023 – Empowering SMEs with AI: Innovation, Efficiency, and Growth
Welcome to CanadianSME Small Business Summit 2023 powered by CanadianSME, the premier and most relevant platform for SMEs in Canada. We highlight growing businesses and thought leaders with a strong focus on innovation, growth and marketing to generate the results you believe you are capable of.
The CanadianSME Small Business Summit 2023 is all excited about "Empowering SMEs with AI: Innovation, Efficiency, and Growth" as this year's theme. As artificial intelligence (AI) continues to evolve and permeate every industry, it's time to demystify its implications for the SME landscape and explore the numerous opportunities it presents.
Artificial Intelligence, once the exclusive domain of tech giants and research labs, has become increasingly accessible to small and medium-sized enterprises (SMEs). Today, AI isn't just about futuristic robotics or complex data science; it's an array of practical tools and solutions that can make immediate impacts on the operational efficiency, productivity, and profitability of businesses of all sizes.
By harnessing AI's potential, SMEs can streamline their processes, create highly personalized customer experiences, and unlock new avenues for growth. It can support automating mundane tasks, freeing up human resources to focus on strategic and creative aspects of the business. From predictive analytics that inform business decisions to intelligent chatbots enhancing customer service, AI is transforming how SMEs operate and compete in the marketplace.
This summit will explore how AI can be integrated into various aspects of SME operations, irrespective of industry. Our sessions will focus on sharing knowledge about available AI tools, offering practical insights on implementing AI strategies and showcasing success stories from small businesses that have successfully adopted AI. Participants will learn from AI experts, industry leaders, and fellow SME owners who have navigated the AI journey.
Whether you're an AI novice, an early adopter, or somewhere in between, the CanadianSME Small Business Summit 2023 will equip you with the understanding and resources to leverage AI in your business context. The future of SMEs is intertwined with AI, and this summit is a stepping stone toward that exciting frontier.
Join us this October as we delve into the world of AI, unravelling its potential to revolutionize the SME sector. Together, let's embrace the power of AI to drive innovation, efficiency, and growth for Canadian small businesses.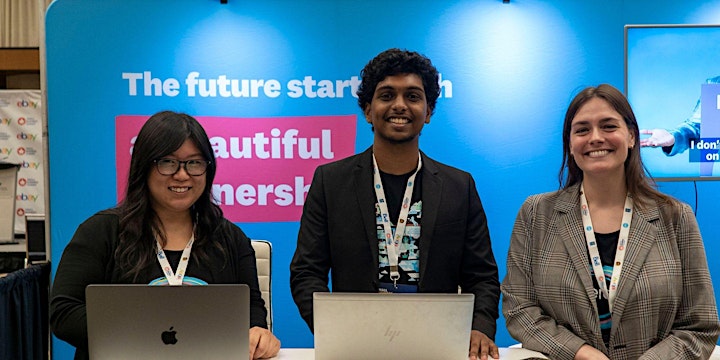 This is a must-attend event for anyone looking to leverage technology and innovation to grow their business. Don't miss this rewarding opportunity to learn from Canada's top business leaders and entrepreneurs. Mark your calendars and get ready to take your business to the next level!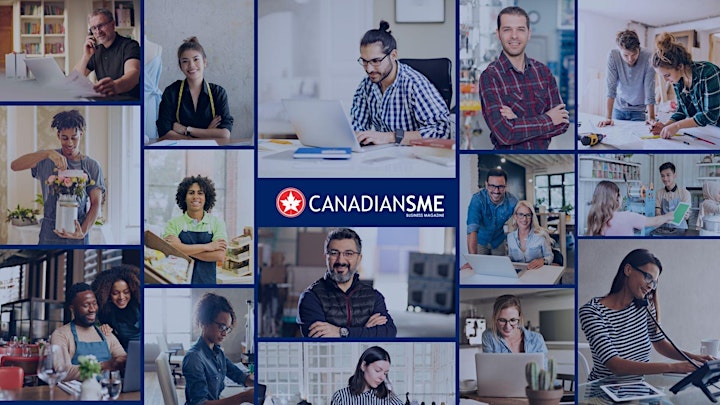 Why should you attend?
Our Business Summit provides incredible networking opportunities for both experienced SME owners looking to promote their products, plus newcomers seeking out new business ventures. Ultimately, we strive to foster powerful connections between ambitious professionals – each benefiting from one another's unique knowledge and experience
Who should attend?
At CanadianSME's Small Business Summit , we welcome everyone from small business leaders, Owners, CEOs, Business consultants, Finance, and HR managers to IT decision-makers from small and medium enterprises who face challenges adopting innovative technologies.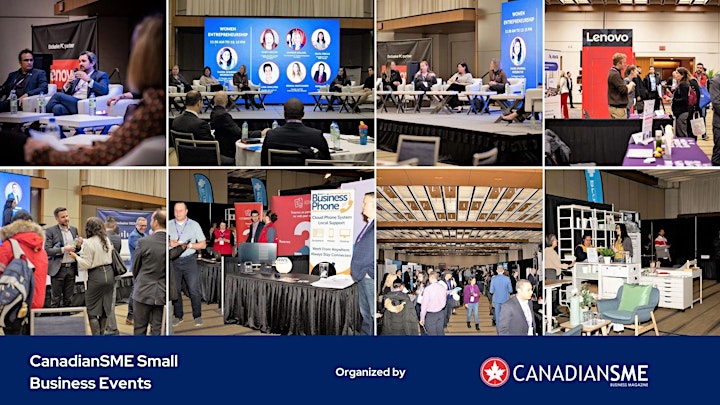 Why should one consider sponsoring the CanadianSME Business Summit 2023?
Small businesses account for over 97.25 percent of the total business in Canada. These businesses have less than 50 employees at most and they still are successful in providing jobs for more than one million people in the country out of which 55% are in the private sector. Now the question that comes is, what is there in this expo, how will it help small businesses realize their goals, and why should one consider sponsoring the CandianSME Small Business Summit 2023?
Well, before we proceed to talk in detail about why you should sponsor our expo, we'd like to mention that this will be an excellent opportunity for different brands to connect with small businesses across Canada and find a way to integrate their brand for a bigger aim. Additionally, it will help the sponsor grow their:
Brand in the marketplace for small businesses
Gain exposure across various sectors and industries.
Grow a potential client base.
If you are interested in sponsoring the Small Business Summit 2023, please email us at sk@canadiansme.ca or info@canadiansme.ca